Judith currently teaches psychology and general studies for two colleges. Students describe her as a warm, knowledgeable, and motivating teacher. She is the author of two books in counseling, and is working on a third book combining her knowledge of NLP and Eastern philosophy. She has served on both for-profit and non-profit boards, conducted Board retreats and focus groups, and worked with businesses and start-ups to craft and achieve their goals. She currently teaches NLP for NLP-Pacific in the Personal Mastery program and in the Master's training.

Judith has an MBA and worked for 15 years in corporate development, strategic planning, and acquisitions. She headed a subsidiary of US Bancorp and was responsible for all aspects of business, including marketing, systems, operations, human resources, and integration with the larger organization. In the 1990s, she made a career change, returned to graduate school, and completed her Ph.D. in psychology. Her doctorate and her dissertation are steeped in the traditions of Maslow, May, Rogers, and systems psychology, which also provided the foundations of many NLP presuppositions.

In her private practice, Judith has assisted individuals to reframe and reverse obstructing thoughts, behaviors, and emotions, refocusing their energy and commitment on what is important and compelling to them in life. She has found that the powerful NLP processes and teachable skills are simply the most useful tools to facilitate change in our behavior, emotions, beliefs, and self-esteem. As a therapist in traditional settings, Judith worked with clients with a history of trauma and also individuals and families affected by addictions. Judith currently serves as a Board member for an inpatient addictions program. She is licensed as a professional counselor in three states, and nationally licensed in treatment for compulsive behaviors.

As a trainer, Judith weaves her many interests and skills to craft a learning environment that meets the needs of both business people and helping professions. She loves laughter, stories, and seeing students integrate and utilize powerful NLP skills. She has shared NLP in clinical trainings, medical clinics, and for NLP Pacific.

One of Judith's lifelong passions is yoga. She has practiced for 30 years, taught for over 20 years, and taught yoga teacher trainings for the last 10 years. She is currently teaching in a teacher training for Harmony Yoga. As a child, Judith's severe lung problems brought her close to death many times. She is fully recovered, and she attributes her breath, strength, and high energy to her yoga practice.

Judith has been married for 29 years, and she and her husband love to travel, play, and work together. They value their friends, their wide-flung family - from Australia to India to Canada - and their life in the beautiful Northwest.
Suzi Smith is recognized internationally and sought after regularly to participate in NLP Certification Trainings as well as doing specialized trainings focused on health and well-being. Over the years she has trained for many NLP Centers located in the United States. She travels regularly to places such as England, Holland, Mexico, Chile, Peru, Brazil, Italy , Hong Kong, and China to conduct trainings. She is also a faculty member of NLP/University and the NLP Health Training offering programs with Robert Dilts and Judy DeLozier.
Her trainings are respected for their excellence in providing real-world skills that are practical and useful. Participants often comment that she makes the most complicated process understandable and easy to learn. Suzi keeps her trainings lively by incorporating stories, singing and movement, sprinkled with plenty of playful humor. She delights in presenting workshops that assist people in living life more fully and enjoying every moment.
Suzi is currently with clients in individual coaching sessions, conducting telephone life coaching, writing books and articles, and developing video and audio productions. Her active private practice she has facilitated people in many powerful personal changes including: healing from various kinds of cancers, retraining the immune system regarding allergies, developing motivation to study, healing irritable bowel symptoms, creating new choices concerning compulsive behaviors, and clearing past blocks to being healthy or successful and many more. Suzi also conducts ongoing telephone life coaching sessions with people from around the world. Coaching issues dealt with have included motivation for exercise and healthy eating, weight reduction, stopping smoking issues, business management issues, and attaining a sense of greater spirituality just to name a few.

Suzi discovered early on that she is most fulfilled when she is helping others along the path towards health and well-being. Assisting people in being personally responsible for themselves for themselves and their experiences in life is part of her passion. She has become fascinated by what it takes to live a long, healthy, happy life. She has been collecting the latest research findings regarding what contributes to a person's vitality. She has set her intent to live every moment of life fully and completely to the age of 120.
Nikki Rausch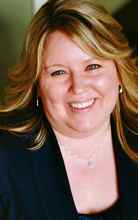 Nikki Rausch came to NLP Pacific in 2012 with 16 years experience in sales and marketing in the consumer electronics industry. Her experience includes managing a sales team of 23 people at BOXLIGHT, recognition as the top producing Regional Sales Manager for Hitachi North America, as well as sales of audio conferencing equipment and sound amplification gear to companies and schools across the west coast.
Nikki discovered NLP in 2006 in Lindagail's training. With what she learned, she healed a fractured family relationship, increased her sales, negotiated a substantial pay increase using her NLP skills, and experienced many other positive results. This convinced Nikki to leave the corporate world and work full time with Lindagail in helping people find their way to her trainings. She believes in this work and has seen first-hand the kind of positive changes people make in their lives as they go through the training.
As Events Director at NLP Pacific, Nikki works in sales and marketing and also serves as Lindagail's assistant and right hand person during trainings. The participants love her and she is at home in the training room where people are learning and making positive changes in their lives.
Nikki was born in Southern California and grew up in Boise, Idaho. She
moved to Washington state in 1993 where she graduated from the University of Washington with a degree in Business Administration.
Nikki's teaching style is warm and friendly. She has the gift of a natural teacher with a love of sharing what works to help others improve their lives.
In her free time, Nikki enjoys cooking with her boyfriend and rooting for the San Jose Sharks hockey team.
Katrina has been hosting Leo Angart's Vision: The Mind Side, Workshops www.vision-training.com in London for the last 8 years and talked with many thousands of people about their eyesight conditions. She regularly attends the annual International Holistic Vision Conferences in order to be able to share and exchange information with other vision trainers from around the globe. She has attended courses with some of the other leading names in vision training including Dr Robert Kaplan (Europe), Martin Sussman (USA), Dr Ray Gottleib (USA) and Meir Schneider PhD (USA) who was born blind and regained his vision through exercises and self healing.
Introduced to NLP in 1989, Katrina has been trained by or assisted on training with most of the leading US trainers and has presented NLP trainings in NLP in Brazil, The Czech Republic, Slovakia, Slovenia and Ireland. Clients have included The Body Shop, The BBC and Her Majesty's Customs and Excise. She regularly presents NLP workshops for teachers in the UK and to English Language Teachers from around the world at the NILE Language School in Norwich.
She teaches on several open NLP course, is a part-time lecturer in NLP at the Faculty of Continuing Education, Birkbeck College, University College, London and speaks regularly at conferences in the UK and abroad. She teaches Memory Improvement, Creativity, Stress Management and Maintaining your Eyesight at the Computer Seminars in business. Vision training has become a passion so that she manages to fit small tasters into almost any course that she teaches - including Creativity!
Katrina was Deputy Chair and Press Officer for the UK Association of NLP from 1996-2000. From 1972 - 1995 she worked in publishing on the research and b management side of Which? magazine - the UK equivalent of Consumer Reports.
Katrina Patterson,
Tel: 011- 44-1895-255-063
katrina@key2.demon.co.uk
Working both in the corporate and education world—with consultants, trainers and educators, alike—Michael is dedicated to the concept that we are in love with the influence of power, when we really need to be in love with the power of influence.
Michael has spent his life studying, dissecting and teaching the complexity that underlies all communication. He has developed a unique, new science of influence through non-verbal communication, that is rich in practical, immediately applicable skills that can transform and improve all professional and personal relationships and help you communicate to be heard and understood.